Lac La Biche Minor Ball Presents Summer Days Baseball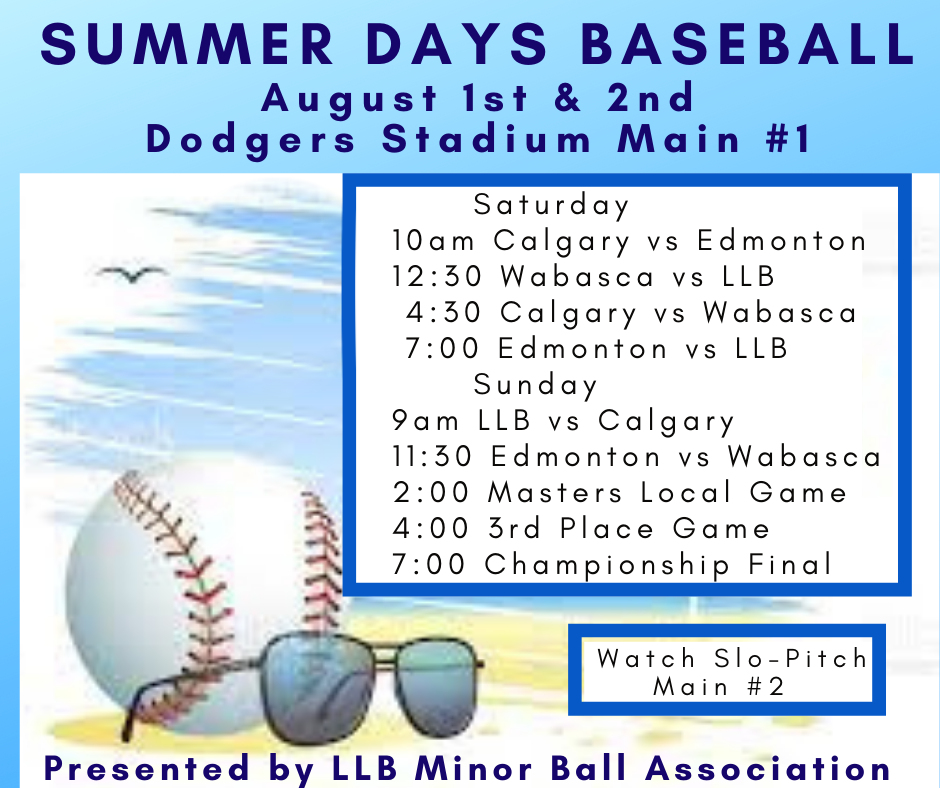 THANK-YOU for all the support with our petition to save the Lac La Biche main ball diamond!
We collected 679 signatures of support to keep the main diamond in our community. There were 395 online signatures and our local supporting businesses (along with a few wonderful ball enthusiasts) collected 270 signatures.
Minor Ball presented to council the petition of support and the other concerns we have with the removal of the diamond on May 11th. Discussions regarding the new McArthur Park plan continued later in the meeting with very little discussion regarding the support presented to them and the diamond is still slated for removal.
We will, like those before us an 1979 and again in 1999, continue to fight to save the diamond. Once restrictions are lifted this summer our intent is to start a committee of those that would like to actively participate in saving our historical landmark diamond. If you are interested please contact Minor Ball Association president Ali Fyith at 689-9457 or reach out to one of our executive members members.
More details on the petition here - Save our Diamond
Dodgers Online Apparel Store
Did you know we have a Dodgers store?
You can get everything from t-shirts, hoodies, hats and coats to backpacks and travel mugs...all with the Dodgers logo!
Lots of styles, colors and you can even customize!